SpeedyNappy is a side project that I run with my friend and AWESOME illustrator Chiara Vercesi. The mobile app lets users:
Log in with Facebook credentials
Search for the closest venue with changing table
Get directions to that venue via the Google Maps API
Rate the venue and add details about it
Insert a new venue
Curate a list of favorite venues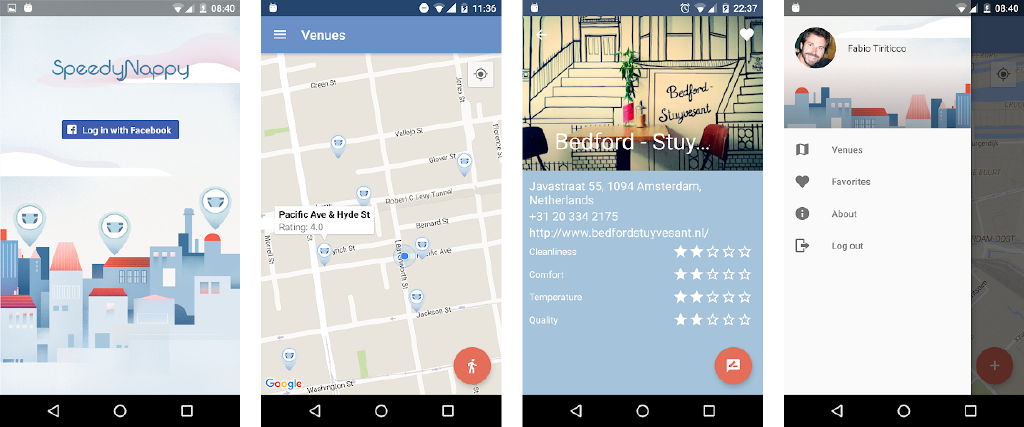 The server was a CRUD service built with Scala and Play, deployed on CleverCloud. The client was the most interesting part to develop. I wrote a custom UI rating component using the stars icons from the Material Design pack.